A geographic location for creative businesses to flourish.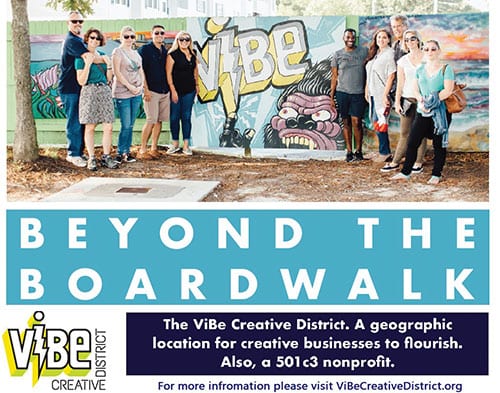 NESTLED WITHIN THE OCEANFRONT AREA IS VIRGINIA BEACH'S OWN CULTURAL ARTS ENCLAVE—THE VIBE CREATIVE DISTRICT.
A hub for artists and spirits, roasters and restaurants, workouts and wares, museums and more, the ViBe is where our creative businesses have set up shop to share their passion and inspire a sense of discovery in locals and visitors alike. Whether you're here for a few days or here for good, there's always something special going on. Weekly and monthly events like the Old Beach Farmer's Market and Second Saturdays give a taste of the town and bring entertainment and community art projects you can be a part of.
Click here
for more information on Vibe Creative District.