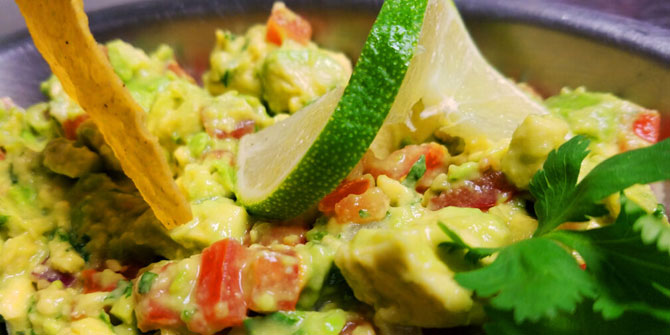 The combination of the freshest and most delicious food and the friendliest and proficient staff makes Cancun Fiesta a must-visit for the best-tasting Mexican cuisine in Virginia Beach. The highest quality of ingredients and freshest available produce are used to create made-from-scratch meals from South of the Border.
Quality is something that Cancun Fiesta takes very serious, traditional recipes and new creations are the culinary offerings of a skilled chef who shares his passion for great Mexican flavors. Unique and delicious, a change from the ordinary that you will certainly enjoy.
"INSTEAD OF TREADING THE SAME OLD SMASHED AVOCADO ROUTE, CANCUN FIESTA ARE FORGING A BOLD NEW DIRECTION IN FOOD FARE" – Jon Hopkins – The Age
Beginning with amply-portioned appetizers like the Fresh Mexican Guacamole consisting of freshly cut ripe avocados with pica de gallo, jalapenos and lime juice served with crispy tortilla chips or the creamy Crabmeat and Shrimp Dip, Cancun Fiesta takes nothing for granted.
A hearty lunch combo allows a choice of two of the following items: burrito, taco, enchilada or tostada filled with chicken or beef served with rice and refried beans. The Lunch Fajita has grilled chicken strips or grilled steak strips, tomatoes, onions and bell peppers served with rice, beans, lettuce, guacamole, sour cream, tomatoes and flour tortillas. Other lunch menu items include Huevos Rancheros, Burrito Deluxe and a taco salad, to name a few.
Nacho Supreme, Fried Chimichangas, Chille Verde Steak and Pollo Feliz are dinner specialties served with all the traditional fixings. The popular Quesadilla Supreme starts with grilled flour tortilla with a choice of grilled chicken or steak, melted cheese, onions, bell peppers, tomatoes and refried beans served with rice lettuce and sour cream.
Looking for sizzling fajitas? Create your own. Choose from grilled chicken, steak or shrimp. Cancun Fiesta's mouth-watering seafood dishes include BBQ Tuna, Ceviche and Pescado Cancun. A premier dish, Pescado Cancun is grilled tilapia filet, topped with a special creamy white wine sauce and three shrimp served with mashed potatoes, spinach, mushroom, corn, squash and zucchini.
Oh, and don't forget to treat yourself to a specialty margarita. The house margarita is popular and soothing. It's rivaled by the East Coast Premium cocktail which offers a choice of top-shelf tequila mixed with Grand Marnier and splash of orange juice served ever-so-gently on the rocks.
A generous kid's menu ensures that the whole family is fed well. Open daily 11 a.m. to 1:30 am (limited menu selection after 10:30 pm). Parking in the rear.
Cancun Fiesta is located at:
1516 Atlantic Avenue • 757.425.1360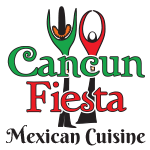 Buy 1 Get $2 Off
Buy 1 entree, 2 drinks & get $2 OFF 2nd entree
Dine-in only with coupon. Excludes alcohol. Valid only Mon. – Thur. Not valid Fri., Sat., Sun. or long weekends. Cannot combine with any other offer or coupon. Must present coupon. One coupon per partry or table.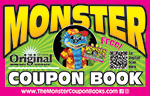 MCB/2022 Online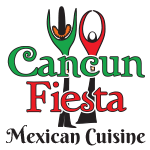 Kids Eat $1.99
Kids age 6 and under eat for only $1.99 WITH PURCHASE OF TWO REGULAR ENTREES & TWO DRINKS
Monday thru Thursday only. Limit two kids per party or table. Dine-in Only. Not valid on Fri., Sat. Sun. or Long Weekends Cannot be combined with any other offer or coupon.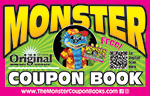 MCB/2022 Online