$5.00 OFF
Any purchase of 2 entrees & 2 drinks
Lunch or Dinner. One coupon per party/table. Not valid with any other offer. Redeem this coupon to receive offer.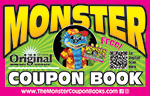 MCB/2022 Online
---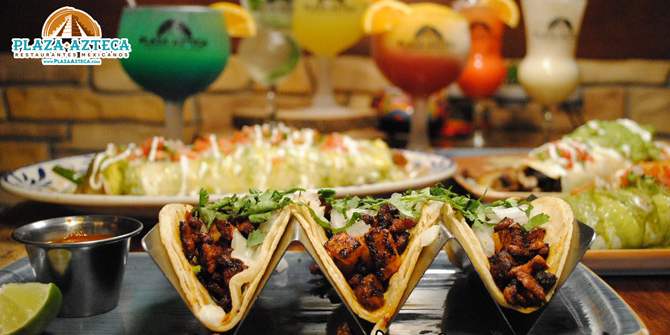 Genuine, welcoming, warm-and-friendly atmosphere are just a few of the superlatives that come to mind when Plaza Azteca is mentioned. Other deserving accolades include award-winning, dedicated and memorable. But, it's the authentic taste of Mexican fare that keeps this "shortcut to Mexico," thriving.Founded by two gentlemen from Jalisco Mexico, Plaza Azteca Mexican Restaurant was established in Virginia Beach during the late 1990s. For more than 20 years, Plaza Azteca has promoted the experience of Mexican culture through cuisine, ambience and hospitality – key ingredients to its success.
Plaza Azteca invites exploration of its mouth-watering menu where you will find traditional options – enchiladas, quesadillas, fajitas, burritos and tacos – that have become staples of its brand or venture into one of its new innovations that will keep you coming back for more.
"When I am in town this is the place I think of when I think Mexican! The staff is super friendly and the portions are HUGE." Yelp Review
Appetizing fare introduces Camarones Gratinado – grilled shrimp chopped with onions served on a sizzling skillet of melted cheese. Additional starters list empanadas, Azteca Soup and, of course, chicken wings. Compliment your selection with the house specialty: fresh table-side made guacamole.
Unsuspecting salad combinations like the popular La Flaka Chopped Salad has an abundant amount of garden-fresh items such as chopped romaine lettuce, tomato, onions, avocado slices, roasted corn, black beans, cucumbers, queso fresco with a piquin chile raspberry vinaigrette garnished with crispy tortilla strips.
OMG Nachos are just what the name implies … goodness to the nth degree. A mixture of chicken, chorizo and Applewood bacon topped with refried beans, pica de gallo, sour cream, guacamole and pickled jalapenos.
Choose any of the 20 combination meals or if it's lunchtime – try one of the 11 affordably priced lunch specials Vegetarians would be pleased with Plaza Azteca's flavorable vegetarian dishes. The Vegan Burrito Bowl is a rice bowl topped with black beans, corn, guacamole, and lettuce and pico de gallo. (You can add cheese and sour cream, if you'd like.)
Happy Hour is as happy as it can get at Plaza Azteca Mexican Restaurant. Specials on drinks and appetizers makes for very happy patrons. The International Full Bar area is conducive to fun times. Order up a signature cocktail or a perfect margarita – frozen or on the rocks. On Wednesdays, live entertainment takes your dining experience to another level.
Use Plaza Azteca's catering options to treat your group to the award-winning signature dishes like Guacamole en Molcajete, made in traditional lava-rock mortars and prepared tableside.