Planning a fun family vacation to Virginia Beach?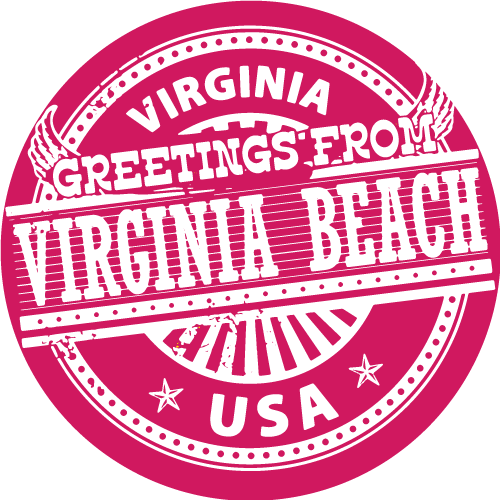 Welcome to The Monster Coupon Books – Virginia Beach, showcasing some of Virginia Beach's best values! Find detailed listings that offer descriptions of numerous dining, nightlife, attractions and shopping throughout the Virginia Beach area. With the world's longest pleasure beach, a boardwalk filled with fun and activities, a vibrant downtown area, and more than 35 miles of ocean and bay beaches, Virginia Beach is much more than your average beach town. Enjoy miles of sand, surf, activities and restaurants and make your trip to Virginia Beach a dream vacation. Throughout the lovely summer Beach Street USA sizes up the oceanfront with insurmountable festivals and nightly entertainment. In June, July and August beautiful fireworks light up the sky for everyone to enjoy. Browse The Monster Coupon Books for the latest events, attractions and activities in the Virginia Beach area and print hundreds of valuable coupons!
A day in Virginia Beach begins and ends at the Oceanfront. Watch the sunrise, jog the three mile boardwalk or simply claim your place in the golden sand. With clean, wide, sandy beaches, there is plenty of room to relax or ride the waves, build a sandcastle, or even throw a frisbee around. Take a stroll on the 3 mile boardwalk and enjoy the shops and sample the salt water taffy. Rollerblading, biking, fishing and mini-golf are also great ways to enjoy the day. If you are feeling more adventurous, you can play 18 holes on one of many pristine golf courses, go on a kayaking adventure, or see Virginia Beach from a bird's eye view on a Parasail!
Virginia Beach is more than a beach lover's paradise. Virginia Beach and the surrounding areas are rich in history, culture, and fun. World-class museums, gardens and well preserved historic sights mingle with amusement parks, entertainment venues, and exciting attractions. Combine all of this with the gorgeous ocean backdrop and peaceful bay and Virginia Beach offers enough for an entire season of good times!
Make your visit to Virginia Beach exciting and memorable! You will find hundreds of offers and right at your fingertips with the The Monster Coupon Books. Browse our website and find great values on dining, attractions, entertainment, shopping, and more. Find detailed descriptions of all there is to see and do in Virginia Beach! Also view our Monster Pocket Map to find your way around Hampton Roads. We are your one stop for information and value. Start planning your Virginia Beach dream vacation today!