Fudge, Pretzels & Cinnamon Buns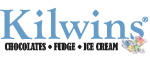 2420 Atlantic Ave. Suite 101 • 757.937.1344
From the moment you walk in the door your senses will be enticed with the warm sweet aroma of chocolate, fudge, and fresh homemade waffle cones.
GET COUPON
---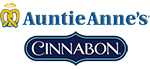 1802 Atlantic Avenue, VA Beach
The aroma of fresh baked pretzels beckons one and all to the counters of Auntie Anne's. Baked with just five simple ingredients to golden brown perfection, the tasty prized pretzels come in a ...
GET COUPON
---