Seafood and Steaks on Atlantic Avenue in Virginia Beach
If your looking for the fresh catch or a savory steak, don't worry we got you covered. At Virginia Beach you want to live like King Neptune so why not visit one of our favorite restaurants for steak or seafood and take advantage of one our coupons.
1.BLACK ANGUS RESTAURANT
An award-winning Virginia Beach dining option, The Black Angus Restaurant, impresses with flawless preparations of steak, pasta, poultry and seafood entrees. Equally important is creating the ambiance of simple elegance with soft lighting, white linen, and soft music. Of course, excellent service is paramount. As the inviting, rich, and savory aromas of mouthwatering culinary delights greet you, superior service makes your stay memorable. The knowledgeable wait staff will be happy to assist you with navigating the extensive menu of delicacies. Starting with mouthwatering appetizers such as colossal shrimp cocktail, mini crab cakes, and hot crab dip. Savory soups like she crap soup and clam chowder and crisp salads whet the palate in anticipation of generous entrees of specialty dishes such as Stockyard Sirloin, Grecian Baked Chicken, calf's liver, and spaghetti. From the broiler, thick-and-juicy hand cuts of in-house aged beef are cooked-to-order perfection.
Learn more about BLACK ANGUS RESTAURANT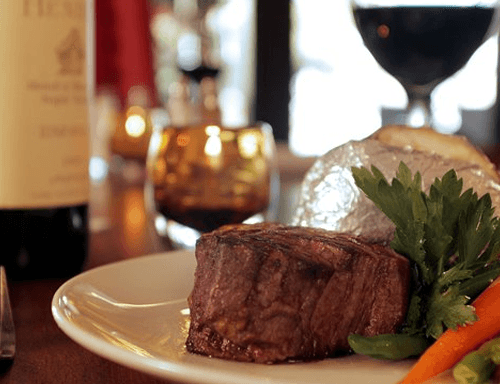 2.GEORGE'S SEAFOOD RESTAURANT – SEAFOOD BUFFET
Hey! Look at us … located conveniently on Atlantic Avenue in Virginia Beach, George's Seafood Buffet is the best seafood buffet value in Virginia Beach … and, we don't mind bragging about it! George understands that vacationing can be expensive on families so kids aged 10 and under can enjoy a seafood buffet for only $6.95!It all started back in 1989 when George and Louie started what became one of Virginia Beach's favorite seafood buffets offering extensive lunch and dinner menus. And, the tradition still holds with a dinner menu that includes broiled, fried and steamed seafood, steaks, Italian dishes, sandwiches, salads and much more! Of course, we have Alaskan Snow Crab Legs available by the pound.
Learn more about GEORGE'S SEAFOOD RESTAURANT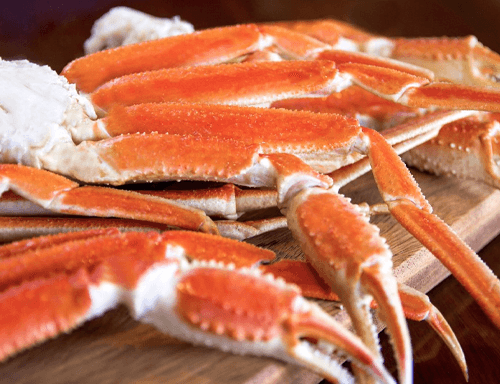 3.KING OF THE SEA
Unlike traditional buffet restaurants where most food has been prepared in large quantities for convenience, King of the Sea, a locals' and visitors' favorite for more than 45 years, takes pride in preparing an all-you-care-to-eat seafood buffet including crab legs, soup, salad and dessert bar. Our full menu features great seafood, steaks, chicken, pastas, Greek salads, Caesar salads and a children's menu. And, for those who may feel a buffet offers way too many delicious options, King of Sea has an a la carte menu that stretches from appetizers to soup and salads to seafood entrees to surf & turf entrees. The "King Combo" is an appetizer that sets the tone for great tastes of the sea offering popcorn shrimp, calamari and clam strips. Hearty dishes of pasta and rice include seafood scampi and, even, lasagna. Tried-and-true seafood favorites such as crab cakes, shrimp, oysters and flounder compliment a menu that's created to please.
Learn more about KING OF THE SEA