Seafood & Steaks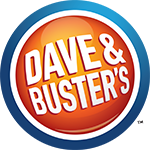 701 Lynnhaven Pkwy. Virginia Beach VA • 757.785.3500
There's a whole lot of fun going on at Dave & Busters. Get in on all the happenings: Eat, drink, play, party, and watch sports!
GET COUPON
---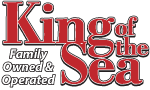 27th Street & Atlantic Avenue, VA Beach • 757.428.7983
Unlike traditional buffet restaurants where most food have been prepared in large quantities for convenience, King of the Sea, a locals' and visitors' favorite for more than 45 years ...
GET COUPON
---

1824 Laskin Road, Virginia Beach • 757.425.1676
Plaza Azteca invites exploration of its mouth-watering menu where you will find traditional options - enchiladas, quesadillas, fajitas, burritos and tacos - that have become staples of its brand or venture into one of its new innovations that will keep you coming back for more.
GET COUPON