Ice Cream & Frozen Yogurt

33rd Street & Atlantic Avenue • 757.422.0019
26th Street & Atlantic Avenue • 757.333.6775
12th Street & Atlantic Avenue • 757.470.5807
312 Sandbridge Road • 757.301.9388
What's better than a Ben & Jerry's? Four Ben & Jerry's! No matter what end of Virginia Beach you're on, they are there to cool down the day!
GET COUPON
---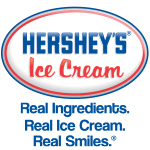 3420 Atlantic Ave. Between 34th & 35th St. • 757.428.2002
The Hershey Creamery Company was founded in 1894 by Jacob Hershey and his four brothers: Isaac, Paris, Ephraim and Eli Hershey (no relation to Milton S. Hershey of the Hershey Company).
GET COUPON
---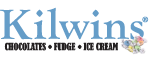 2420 Atlantic Ave. Suite 101 • 757.937.1344
From the moment you walk in the door your senses will be enticed with the warm sweet aroma of chocolate, fudge, and fresh homemade waffle cones.
GET COUPON