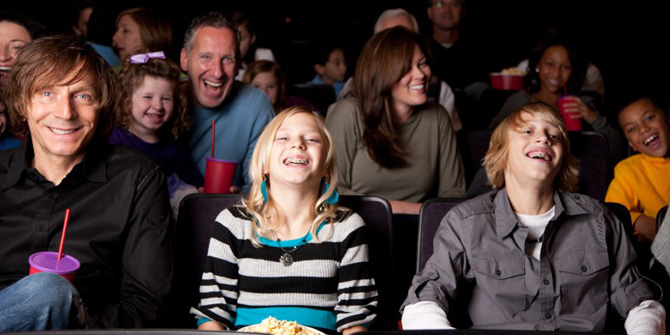 Looking for things to do together? Family Fun Xperience is the most fun and original live show your whole family can enjoy together. Kids, teens, mom, dad, and bring grandma and gramps along too! The FFX show is so much more than a funny story with some inspiring moments – it's full of fun games and interactive challenges that engage the whole audience and become part of the show. Humor for all ages. Fun food and more available at the show as well. Our theater is indoors, so we have fun rain or shine all year around. Check our website schedule for regular FFX shows and other family-friendly entertainment specials!
The Family Fun Xperience show is about a family. Families come in all kinds of awesome shapes and sizes, and the zany family in the show has a mom, dad, teenager, and a kid, as well as an eccentric grandparent who invents things in the garage. They love to play all kinds of games too, and might just find you and your child are their neighbors to join in a crazy game (wallflowers who just want to watch are welcome also, whatever's fun for you!) The show takes you with this family on a wild adventure.
Our theater has taken special precautions and is limiting seating to ensure safety during the pandemic and beyond so your family can enjoy fun and have a memorable family outing while staying safe. We've even re-invented many of our games to respect social distancing and other priorities, and will continue to invent newer, bigger, and better games as things change going forward. Come enjoy the show, and have fun discovering how your family can grow stronger together through all of life's challenges.
Our theater is located at the Virginia Beach oceanfront area, at 16 th street near the pier and fun park. Once you come upstairs from our lobby, you'll find spacious seating including not just rows of chairs like you'd expect but also couch-style seating with a coffee table and room to stretch out with the whole family. We even have a select number of VIP couches that bring comfort close-up to the action in the show. Our concession stand has a variety of fun snacks and cool drinks, as well as various food offerings to keep everyone happy and have a great experience.
Family Fun Xperience is located at:
206 16th Street, Virginia Beach
Near the Pier & Ferris Wheel