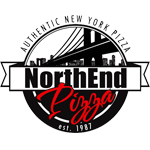 $15.99
X-Large 1 Topping Pizza
NO PREMIUM TOPPINGS. With coupon. Limited time only. Not valid with any other offers or specials.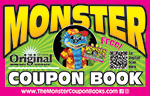 MCB/2023 Online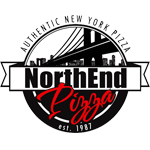 $4.00 OFF
2 SUBS + 2 Chips or Fries
With coupon. Limited time only. Not valid with any other offers or specials.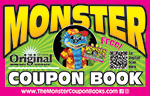 MCB/2023 Online
Northend Pizza's two locations:
35th Street & Atlantic Avenue • 757.428.2002
Great Neck/Shore Drive • 757.496.2468
---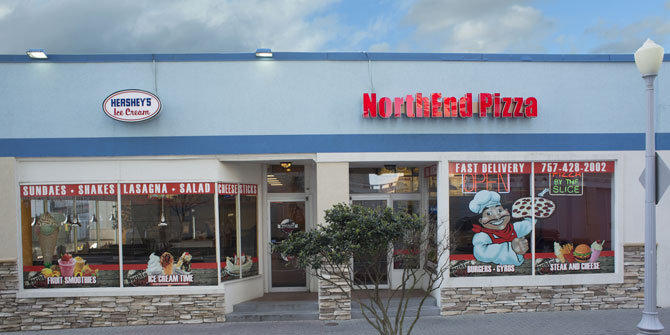 No way, no how can the authentic taste of North End Pizza's New York-styled pizza be beaten. North End Pizza is one of the oldest local's favorite pizza parlor in Virginia Beach. Sticking with a tried-and-true menu of fresh and delicious recipes, North End Pizza's extensive menu boasts pizza, gyros, subs, wings, pasta, and salad.
Beginning with stapled toppings like pepperoni, sausage, ham, mushrooms, bacon, onions, green peppers, olives, hot peppers, anchovies, spinach, broccoli, fresh tomatoes, and extra cheese, create your own pizza masterpiece or select from the long list of specialty pizzas. Locals proudly recommend the Greek-Style Pizza with Gyro meat, fresh tomatoes, green peppers, onions, olives, mozzarella cheese and feta cheese or the White Pizza with olive oil, Italian spices, garlic, parmesan, ricotta, white cheddar and mozzarella Cheese.
Baked Italian pasta dishes compete with North End Pizza's renowned pizza. Chicken Parmigiana – lightly breaded chicken topped with mozzarella cheese served with spaghetti in marinara sauce, baked manicotti and baked lasagna are just a few of the delicacies.
North End's pizza oven yields to the grill, at times, with the preparation of juicy quarter-pound burgers, gooey grilled cheese sandwiches, and tuna melts. Piled-high cold cut sub sandwiches like the Italian sub or the ham & cheese command just as much attention. Not to mention the ever-popular Philly steak sandwiches of tender thinly sliced beef, cheese and grilled onions. Top your Philly steak with lettuce, tomato and peppers, if you'd like.
Sider orders of spicy Buffalo wings, fried zucchini, onion rings, and fried mushrooms compliment any menu item. And, because you're sure to clean your plate, dessert can be cheesecake, a hot fudge sundae or a scoop of Hershey's Ice Cream with more than 30 flavors from which to choose.
Dine-in or carry-out or delivery equals the same impeccable service. For faster-than-you'd-expect delivery service, call (757) 428-2002. Plenty of free connected garage parking for inside dining or carryout.