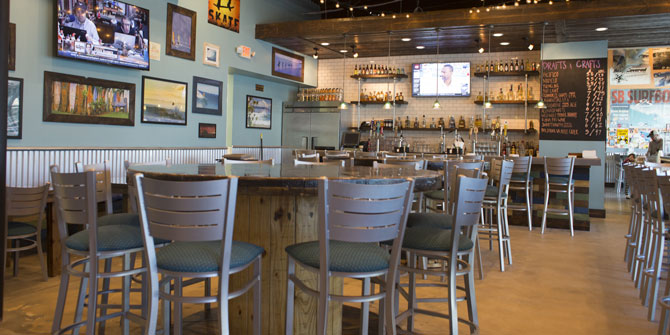 Friends! Welcome to Pelon's Baja Grill where the best Cali-Style Mexican food and fish tacos east of Baja are served! Touting authentic Mexican dishes in the Californian style, Pelon's Baja Grill has succeeded in winning the hearts of Virginia Beach locals and tourists alike.
Established by the Muscara family, originally from Southern California, Pelon's Baja Grill is a family-owned and operated restaurant that melds a passion for food and the love of the beach to offer delectable dishes and friendly service, in a relaxed beachside environment.
Opened in 2005, the beachfront location's exotic Mexican interiors accented by a view and feel of the beach, combines mouth-watering Mexican delights including burritos, tacos, carne asada, homemade guacamole and salsa, nachos, and top-shelf margaritas. Simply put, the place simply mesmerizing – no wonder clients keep coming back for more, year after year.
Pelon's Baja Grill uses the freshest produce, leanest top-grade USDA chicken and meats, and fresh seafood. Food quality is never compromised. Vegan choices are also available.
Jumpstart your day, from 8 a.m. to 11:30 a.m., with a tasty breakfast burrito or Mexican Scrambles made of three large eggs scrambled with choice of bacon, chorizo, carne asada, carnitas, machaca, or roasted green chilies, topped with cheddar jack cheese served with crispy seasoned potatoes, or refried beans, flour tortillas and salsa Fresca. Make note, buttermilk pancakes are also on the breakfast menu along with a plentiful list of morning favorites.
A menu of appetizers, soups and salads, tacos and burritos fixed to perfection attest to Pelon's commitment to preparing quality great-tasting dishes. Speaking of great-tasting dishes, the famous Fish Tacos have battered, deep golden fried fish, crispy cabbage, fresh salsa Fresca with Baja sauce. For the true taco lover, enjoy $2 tacos and brews on Wednesdays from 6 p.m. to closing and from 10 p.m. to midnight on Fridays and Saturdays.
The very popular Over-The-Top Burrito cleverly features chunks of stewed beef and pork meat in a chile verde sauce with refried beans, pepper jack cheese folded in a fresh flour tortilla topped with more vrede sauce, cilantro, green onions and sour cream. Add any of the long list of add-ons to go way over the top with deliciousness.
Compliment any menu selection with one of the many margaritas or quench your thirst with a selection from the extensive craft beer offerings. Keep in mind, Happy Hour is Mondays thru Fridays from 3 p.m. to 6 p.m.
Share the culinary expertise of Pelon's Baja Grill at office lunches, corporate events, company parties, birthday parties, weddings, or where ever a group may gather by letting Pelon's Baja Grill cater the event with great California Style Mexican food prepared fresh and served to please.
Three locations keep Pelon's Baja Grill near and dear. Stop by 3619 Pacific Ave. in Virginia Beach; 738 W. 22nd St. Suite 15 in Norfolk; or 2231 Dabney Rd. inn Richmond.
Pelon's 3 locations are:
3619 Pacific Ave. Virginia Beach VA • 757.417.3970
2212 General Booth Blvd., Virginia Beach • 757.689.1180
738 W. 22nd St. Suite 15 Norfolk VA • 757.961.4673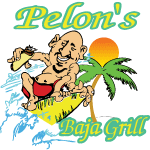 FREE
free individual trio chips & dip
WITH PURCHASE OF $25 OR MORE. Dine in only. Excludes holidays. Not valid with any other offer or discount.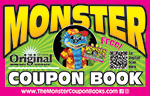 MCB/2020 Online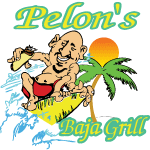 FREE
Buy One Breakfast Burrito Get One Free
WITH PURCHASE OF 2 BEVERAGES. SAT. & SUN. 8am – 10am Dine in only. Excludes holidays. Not valid with any other offer or discount.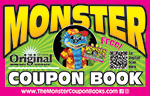 MCB/2020 Online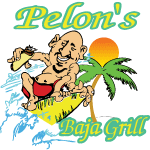 FREE MONSTER BROWNIE
TUESDAYS PURCHASE A BURRITO & BEVERAGE AND GET A FREE MONSTER BROWNIE
Dine in only. Excludes holidays. Valid Tuesdays only. Not valid with any other offer or discount.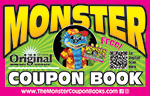 MCB/2020 Online