---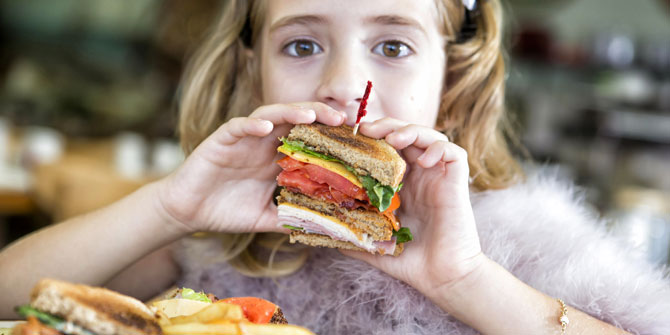 Since 1974, Pocahontas Pancakes has been serving the best breakfast on the beach!
Boasting the finest Belgian waffles, pancakes with assorted fruit toppings, fluffy three-egg omelets and more, Pocahontas Pancakes, has been voted "Best Pancake House in Virginia Beach," by The Food Network.
The long list of morning meal favorites is enhanced by a very healthy health-conscious menu that features turkey sausage, turkey bacon, egg whites and turkey sandwiches. Also, offering an assortment of low-fat sandwiches, sugar-free foods and daily fresh fruit, it's no wonder that Southern Living magazine featured the goodness of Pocahontas Pancakes.
Assorted cereals, fruit platters and a variety of juices introduce the extensive menu. The authentic Greek yogurt topped with strawberries, bananas, pecans and honey is an early-risers specialty. Fluffy buttermilk pancakes are served with whipped margarine and powdered sugar. A perennial favorite are the delicious Pecan-topped Pancakes, filled with pecans and topped with pecans in syrup.
Scrumptious Belgian waffles and French toast preparations offer an explosion of flavor. From an egg-rich waffle that's topped can be topped everything from chocolate chips to blueberries to apples to perfectly created French toast sprinkled with cinnamon, it's obvious that Pocahontas has earned its title as the best.
Eggs dishes include eggs (one or two) any style or thoughtfully prepared egg entrees like Eggs Benedict with home fries. Breakfast sandwiches are served on a choice of English muffin, croissant, bagel, biscuit or toast. A healthy, but delicious offering is the egg whites and turkey on whole wheat toast with lettuce, tomatoes and olive oil.
You can look forward to eating a different omelet for a month or more with the long list of Fluffy three-egg omelets offerings. On day one try plain omelet then a few days later work your way to an International Omelet of pepperoni, Canadian bacon, sausage and mozzarella topped with fresh tomatoes. End your omelet experience with a Fiesta Omelet of spiced Hormel sausage, peppers, onions, Salsalito turkey breast, cheddar cheese, sour cream and salsa or an Artichoke Hollandaise Omelet with artichoke hearts, sliced mushrooms, sliced grilled chicken, American cheese and hollandaise sauce.
Breakfast specials, lunch specials, a kid's menu and fresh salads compliment Pocahontas' effort to provide good, solid, filling food to start your day. Open daily from 7 a.m. to 1 p.m. Plenty of free parking, and group tours are welcome.