Virginia Beach Relaxation

1952 Laskin Road, VA Beach • 757.428.2222
Ahhh, truly a therapeutic and relaxing experience, Balance Therapeutic Massage is dedicated to providing customized personal massage therapy. With you in mind, certified therapists ...
GET COUPON
---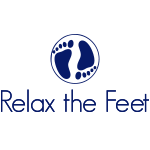 2093 General Booth Blvd, Suite 105 Virginia Beach • 757.689.4036
5234 Fairfield Shopping Center Virginia Beach • 757.822.6338
1036 Volvo Pkwy, Suite 9 Chesapeake • 757.698.4214
You deserve a calm, luxurious oasis after a hard day's work. You deserve to sit back, to relax and pampering. You deserve total relaxation as the ...
GET COUPON